ANNOUNCING THE 4th CORA PUBLISHERS' FORUM
THURSDAY 14TH NOVEMBER 2013, from 10am – 4pm @ Goethe Institut, City Hall, Lagos Island.
(Interested participants involved in publishing may send a mail to info@coraartfoundation.com to secure a place at the forum).
The 4th CORA Publishers' Forum is hosted in Partnership with Goethe Institut as part of the 15th Lagos Book & Art Festival.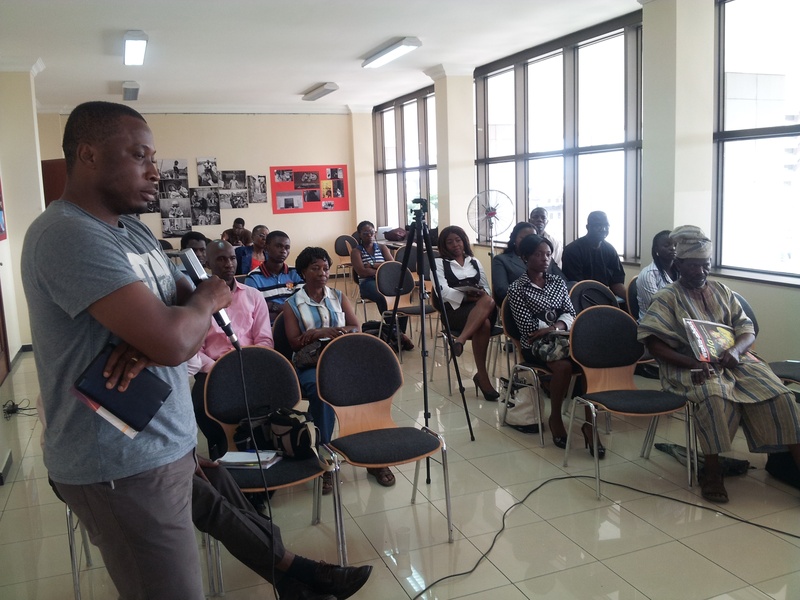 Theme: NEW TRENDS IN DIGITAL PUBLISHING
The CORA Publishers' Forum was conceived in 2010 to provide a concentrated space for key publishers in Nigeria to gain critical insight into their current operations within the context of the challenges facing their industry, brainstorm on their findings and identify key steps that can be taken as individual businesses or as a collective to improve their bottom line. At CORA, we picture ourselves as midwives to the different facets of the creative industries in Nigeria, therefore what we hope to achieve through the publisher's forum is the blossoming of the nation's book industry.
We like to see the Publishers' Forum as a 'focus group' or a strategy session with key facilitators as guide. The forum is targeted at principals of publishing houses who seek to grow their market and are willing to engage in creative thinking towards identifying strategies that can make this possible for them whether within a collective or through their individual operations. Our expectation is that cogent strategies would emerge from the session which can be immediately implemented or could be built upon in future.
Taking the conversation about digital publishing forward from where we left off two years ago, the Publishers' Forum will interrogate what new opportunities have emerged in the intervening time.
Okechukwu Ofili of Okada Books and Kazeem Muritala (Wayne & Malcolm) have put in considerable effort in the past two years to create home grown digital publishing solution via their digital book selling portals- www.okadabooks.com and www.takada.com.ng. Representatives of both start-ups will be presenting their solutions, their successes, challenges and possibilities yet to be explored at the 4th CORA Pubishers' Forum.
Debola Omololu's Debonair Publishing (www.debonairbookstore.com) has carved a niche over the years selling books via the internet and expanded this niche by setting up physical retail outlets recently, now that they have launched a new line of devices- Debonair Devices Limited through which they are moving into the digital devices market, it appears they are closely following the Amazon model of not just selling physical books over the internet, but midwifing the creation of devices that can also aid that process for digital books. In like manner, another organization, established to 'get knowledge into the hands of the African Child', Afrelib, (www.afrelib.com) collaborates with teachers, students, parents and book publishers to collate and curate educational content for individual learners and educational institutions in Africa in order to improve reading, writing and learning outcomes. These programs are accessible in the cloud and on storage devices via tablets, readers, smartphones and personal computers. Based in the Netherlands and the UK, Lanre and Joseph Ajuwon are co-founders of the Afrelib initiative and would be joining in to share their vision and their experiences via skype.
Can Takada, Okada Books, Debonair and Afrelib help in the creation of the much sought after digital distribution back bone for Nigeria's publishing industry? The 4th CORA Publishers' Forum will interrogate this and other questions on the 14th of November at Goethe Institut, 4th Floor, City Hall, Lagos.
The session would have presentations from representatives of the four companies as keynotes to be followed by Q&As and then an interactive / ideas session involving participants drawn from different publishing establishments would conclude the proceedings. The interactive session will feature interventions from Sarah Odedina, Managing Director of Hot Key Books, former Rights Director of Watts non-fiction and Orchard fiction and manager of the Harry Potter series for Bloomsbury; and Indra Wussow who is an editor at "Wunderhorn Verlag", which is a publishing house that publishes series of contemporary African Literature in German. Both publishers are attending the Publishers' Forum courtesy of the British Council and the Goethe Institut respectively.
The forum will be moderated by Bukky Oyedeji an architect, artist and a researcher whose specialization in the design of educational facilities branches into the facilitation of learning environments, creative workshops and brain storming sessions.